Importance of Choosing a Reputed Cleaning Company for Your Office
Whether you are starting a new business or already running one, it can be quite challenging and tricky. Various tasks need to be done so that the business runs in the most effective way.
Cleaning our office is one of the major responsibilities that should be given to a professional cleaning company. This ensures that the employees work in a clean and tidy environment. They feel happy and safe to be a part of dirt-free office. Read on to know some reasons why you need to hire a reputed and professional cleaning company for your office.
Hire trained and experienced professionals – One of the advantages of hiring a professional cleaning company is that their staff has experience and training in carrying out their duties efficiently. They will see that windows, doors, floors and surfaces are properly cleaned and maintained. Usually, the cleaning service providers have their own equipments so that they offer quality service for your money.
Clean and healthy work environment – If you ask your staff to perform cleaning job, chances are they might miss out some areas in hurry. By having clean and well-maintained office, employees are less likely to fall sick which ensures more productivity and profit. Professional office cleaning services include – dusting, mopping, sanitizing, vacuuming and other ways of cleaning that improves quality of work environment. In other words, professional cleaning lessens bacteria, allergens and germs in the workplace and makes it look brighter, cleaner and clutter free.
Create good impression at the first meeting – Creating good impression is very important when it is about meeting your prospective customers or business associates, even for the first time. By hiring a professional cleaning service, you can maintain clean and tidy work environment. Both customers and visitors will feel happy on entering an office that has stain-free floors, carpets, clean and properly maintained seating area, as well as dust-free surface.
Fits your business requirement – Every business is unique in their way. You can plan out daily, weekly or monthly cleaning schedule. Professional office cleaning companies will be working around your convenient business hours and the frequency of cleaning needed for some parts such as windows, floors, blinds, upholstery and restroom sanitation. Employing professional cleaners is beneficial as they provide customised cleaning service that will save your time and money ensuring your property is in good condition.
Provide reliable and quality service – When hiring commercial office cleaners, it is important to check if they will perform the task to the highest quality and you can actually trust them. It is important on the part of business owners to hire a reliable company that offers thorough cleaning service. The cleaning company should provide references, testimonials and respond to your queries so that you may contact them in urgency. Hiring efficient and trained cleaning staff can help entrepreneurs focus more on their business and do the work in a better way.
Thus, reputed cleaning companies take pride in offering quality service to customers within the limited budget. It is advised that you hire a commercial cleaner who will keep the workplace tidy and help create good environment.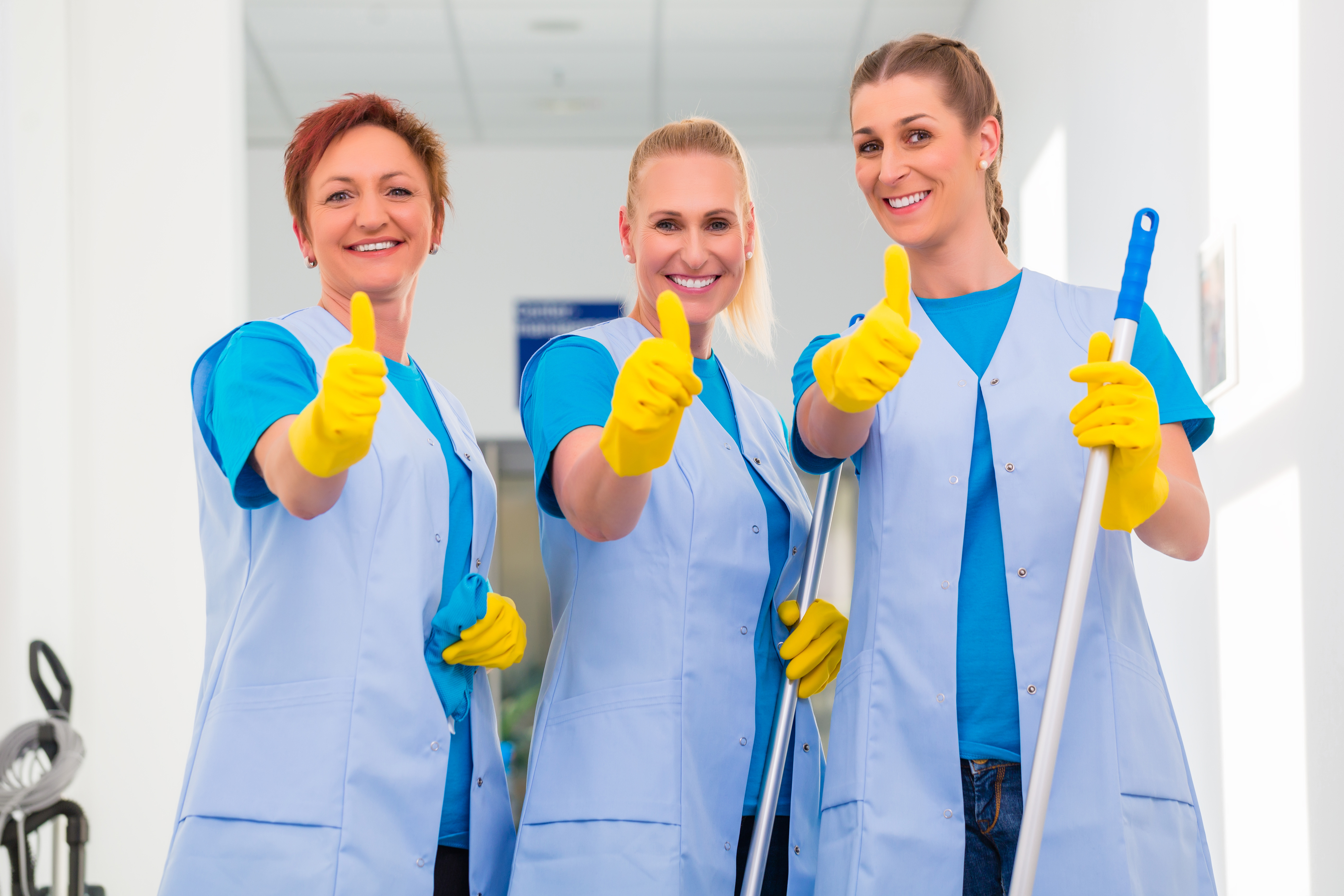 Source: Pop Dust
Houston Commercial Cleaning Services
Houston Commercial Cleaning Services, Janitoral, Manintenance, Sanitation for: Dental Clinics, Hospital, Medical, Day Care, Financial Institutions, Government, Banks, Main Entry, Lobbys, Schools, Preschools, Private Institutions, Manufacturing, Warehouses, New Construction, Multi-Site, Industrial, Churchs, Appartments, Condos, Auto Dealerships, Retail Stores, Restaurants and Bars, Country Clubs, Fitness Centers, Health Clubs serving in Houston Texas, Alvin, Angleton, Baytown, Bellaire, Clute, Cypress, Deer Park, Dickinson, Downtown, Freeport, Friendswood, Galena Park, Galleria, Humble, Jacinto City, Katy, La Marque, La Porte, Lake Jackson, League City, Missouri City, Pasadena, Pearland, Richmond, Rosenberg, South Houston, Stafford, Sugar Land, Texas City, The Woodlands, Tomball, Uptown, West University Place.